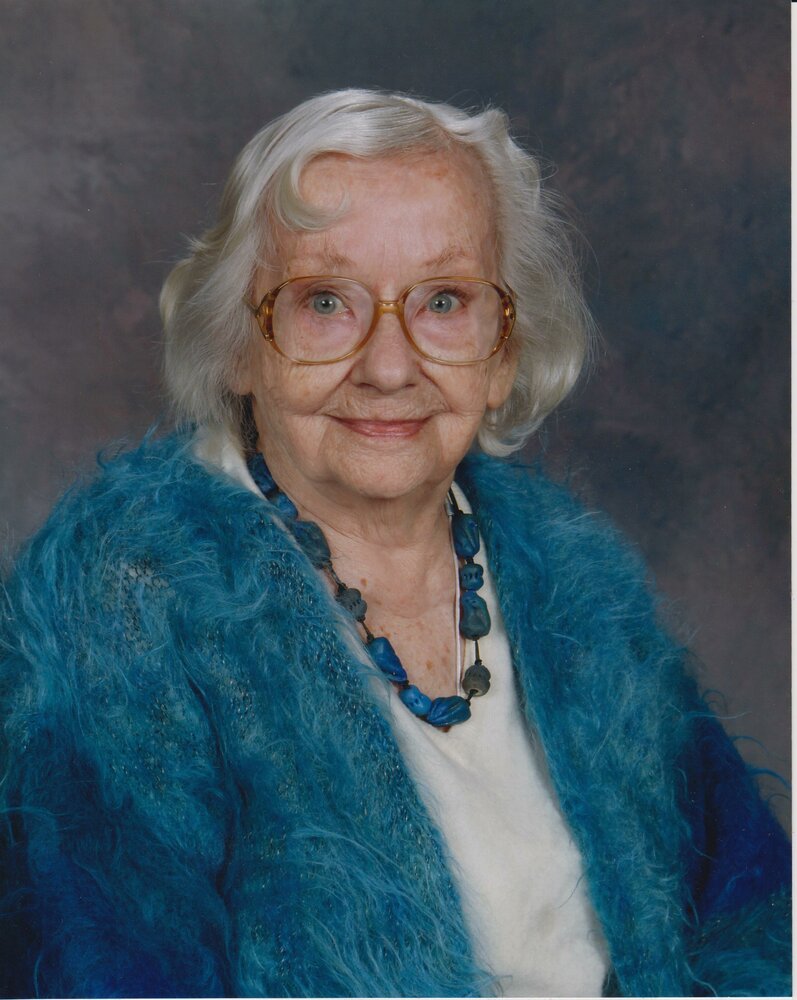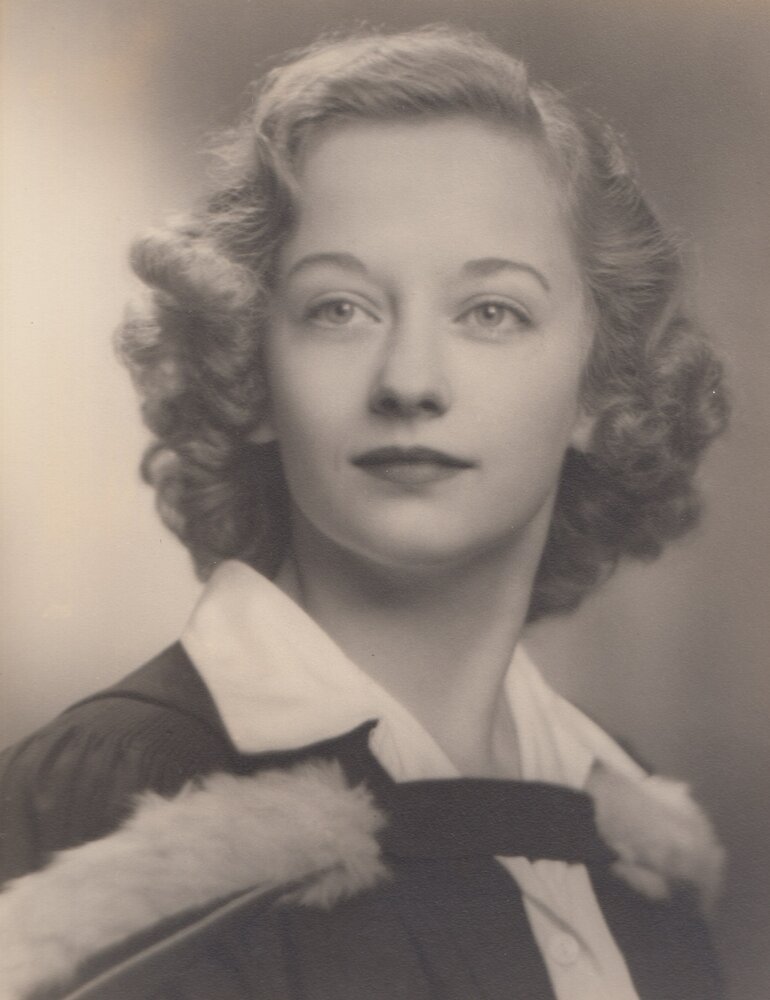 Obituary of Helen Gertrude Brimmell
Helen Brimmell
1920 --- 2023
An art lover all her life and for 50 years a journalist, Helen Gertrude Bannerman-Brimmell was the only
child of Dr. James G. Bannerman and Clara Holland-Bannerman, late of Owen Sound, Ontario. She was
also predeceased by her beloved husband of 56 years, Richard (Dick) Brimmell, (2007). She is survived
by her cherished children: her son - Richard (Andrea) and their children Andrew (Marina) of Victoria, BC
and Marianne (Lee) of Vancouver, BC, and her daughter – Louise (Lynn) of Langley, BC.
She was born May 28, 1920 in Owen Sound and soon developed a love of painting and drawing and a
keen interest in the news which continued all her life and led her to a career in journalism. Enrolling in
English at University College, at the University of Toronto in 1939, she also joined the staff of the Varsity,
then the student daily newspaper. On graduation, with summer experience at the Owen Sound Sun-
Times, she joined the Toronto Bureau of The Canadian Press (CP) news service. CP sent her to Ottawa
where she was the third woman to be elected a full member of the Parliamentary Press Gallery.
Covering aspects of parliament and the war effort, she won an early news award for her account of
destroyers with renowned exploits in World War II being sent to the scrap yards at Sorel, Quebec, an
emotional time for our navy. After seeing service with CP in Montreal and New York and serving as city
editor in Toronto she took a contract with the Royal Gazette in Hamilton, Bermuda, where she met her
journalist husband.
After their return to Canada and their wedding in Owen Sound on April 14, 1951, they served on the
staff of the Oshawa Time-Gazette. Dick accepted an offer from The Guelph Mercury and, in a very short
time; they decided they liked Guelph so much they would move no more. Helen who had written art
reviews at all of her CP postings, instituted art reviews with The Mercury, when she found that they had
none. Her first was an interview was with a 22 – year-old Judith Nasby who had been named director of
the University of Guelph's art collection. She became Women's Editor in 1970, a period when it had
become politically incorrect to refer to women as such. After considerable arguing she agreed to be
Family Editor. She retired in 1985 but continued to write art reviews until 1990.
She was invited to join the Guelph Creative Arts Association when she arrived in 1955 and served in
many positions including president and honorary president. She was active in the Guelph Civic Museum
in its founding years. She served on the founding committee of the Guelph Arts Council in 1974 and was
president from 1980 to 1982. She was on the founding committee of Third Age Learning in 1985 and
served on its executive. She also became a busy volunteer at the Macdonald-Stewart Art Centre (Art
Gallery of Guelph), where she also sponsored two works in their sculpture park: The Bicyclist weather
vane that was on the east peak of the roof and the Before Flight - the tall column topped with a bronze
basket.
Helen joined the Victoria Guelph Chapter of the IODE, serving as Regent from 1992 – 1996 and
continued to serve on the executive board until her passing. She was a long-time member of the Guelph
Chapter of the Canadian Federation of University Women, the Guelph Historical Society and the Chancel
Guild of St. George's Anglican Church. From 1967 – 1975 she was public relations officer of the South
Wellington Division of the Girl Guides for which she was honored with an award. From 1985-1991 she
was one of three Guelph members on the board of the Grand River Conservation Foundation.
The Macdonald Stewart Art Centre, The Guelph Civic Museum, The Victoria Guelph Chapter of the IODE
and the Guelph Creative Arts Association have all bestowed her with lifetime memberships. In 1999 she
was honored by being named the YMCA-YWCA Women of the Year Distinction for Art and Culture.
On June 1, 2016, she was very honoured to be acknowledged by the House of Commons in Ottawa for
having been a full member of the Parliamentary Press Gallery. The honour was followed by a high tea
service with the Speaker of the House. This was in connection with the celebration of the 150 th
anniversary of the founding of the Press Gallery in 1866, an event that brought her great joy.
Two years later, on June 1, 2018, she attended her 75 th reunion at the University of Toronto and
received her 75 th anniversary medal. Earlier this year she received a medal for her 80 th anniversary of
graduation.
Early in 2020 she had a fall resulting in a broken hip which led to many changes in her life. Just shy of
her 100 th birthday she left her beloved home and the neighborhood that she adored, with all friends
there that had really become a second family to her. She moved into Arbour Trails where she happily
settled into condo life.
Her ongoing thirst for news of the world never waned and she was constantly on the search for
interesting mystery stories (and chocolates) that were generously supplied by her dear friend Bob.
Despite being slightly inconvenienced by COVID Helen turned her attention to utilizing computer skills
that included Zoom gatherings and discovering many programs on You Tube which enabled her to stay
in touch with her dear friends from her Mercury and Creative Arts days.
On August 15, 2023 Helen got her final wish, that being, peacefully going into the deepest sleep never to
wake. She can now rest knowing that she had a full life, that was well lived.
Her memorial service will be held at St. George's Anglican Church, 99 Woolwich Street, Guelph on Saturday, October 14, 2023 at
11:00 a.m. followed by a reception. Interment will be held at Woodlawn Memorial Park, Guelph.
Flowers gratefully declined. Anyone wishing to honour Helen's memory is invited to make a
contribution to St. George's Anglican Church or Salvation Army.
Arrangements entrusted to Brombal Funeral Home, One Delhi Street, Guelph.
Share Your Memory of
Helen
​

1 Delhi Street at Eramosa Road
Guelph, Ontario, Canada N1E 4J3
519-824-0031
Brombal.ca


HAVE A QUESTION?
We understand that there are many questions that arise when a death occurs. We are available 24 hours a day, seven days a week to answer questions you may have and provide direction. Please call us if you require immediate assistance.