Traditional Burial Or Cremation
While 'traditions' in funeral service vary widely across communities, cultures and faith groups, in our society traditional funeral practices have, for generations, typically involved a period of visiting with the family followed by a service or ritual of some nature and then the final disposition of the body or cremated remains in a cemetery or columbarium (a wall of niches for holding urns).
Today many of the elements of those long-standing practices remain and many people still take comfort in the familiar, but, as with the rest of our world, even traditional funerals have evolved.
Faith-based rituals have long guided the funeral practices for many families. We work closely with many faith communities and our funeral directors are well versed in their observances. Some of these rituals are almost entirely predetermined while others allow for more input from the family. Families who want to adhere to the rituals of their faith will often take advantage of visitation periods to incorporate more personal touches and special remembrances, that might not fit into the 'church funeral'. Our team can help you navigate the requirements of the place of worship and discover the complementary opportunities that can let you create a more personalized experience.
Cremation is still seen by some as a non-traditional practice however, it has been in widespread use for a generation or more now and, while it certainly opens the door to a wide variety of options, many of those who choose cremation still opt for gatherings and rituals that closely resemble the funerals we've known in the past. So, if you're wondering; yes, you can certainly have cremation and a traditional funeral. In fact, it is not uncommon for us to hold visitations and/or services with the casket present and go to the crematorium afterward.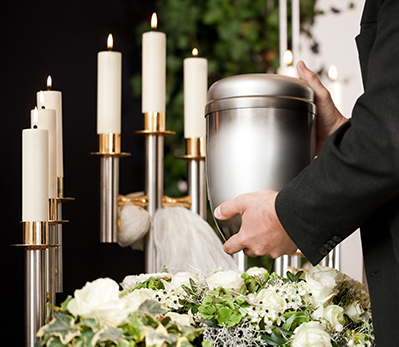 A common misconception is that cremation is an alternative to burial. The fact is that many of those who are cremated are still interred in a cemetery or a columbarium. Cremation is simply one method of preparing the body for final disposition, albeit one that does make other, often helpful, options available. We'll discuss that in Memorial Services.
Celebrant led services can offer a family a full range of traditional and more dynamic memorial events. Celebrants are not clergy nor are they professionally affiliated with any particular faith community. They are specially trained individuals who are skilled at helping grieving families to create unique and personal services that typically focus on the life of the deceased and the world they lived in. For those who are leaning toward traditional services but who don't have a relationship with a faith group or those who may want something that doesn't comfortably fit within the confines of a particular religious ritual, a celebrant may be the answer. Many celebrants can comfortably accommodate prayer for those who wish to retain those ties or hold an entirely secular or 'humanistic' service if that fits your needs. Your funeral director can tell you more about how a celebrant led service might be right for you and your family.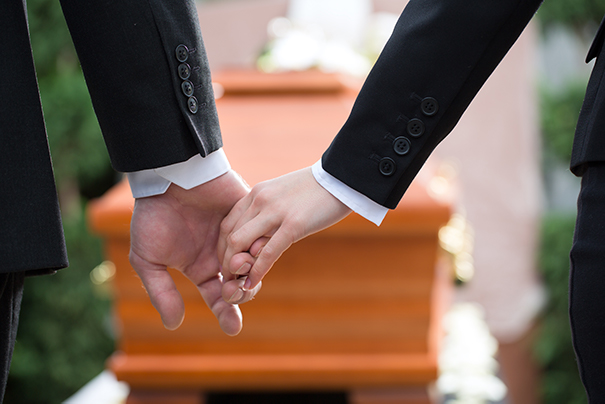 Receptions are another element of our common funeral experience that have become – over the past generation – very much a part of what we define as tradition. The post-service gathering is now as common as the pre-service events. Formerly almost entirely the dominion of the church basement or family home, today as many – perhaps even more – choose a catered reception organized by the funeral home. Whether in our own facilities or an outside venue, set-up, food preparation and presentation and clean-up are all looked after – usually for a simple per-person charge – by us. Those who take advantage of this option often tell us that the convenience and simplicity are worth the extra expense.
Ultimately it's up to you. In our world 'traditional' suggests that there will be gathering and ritual which will often extend to the interment of the remains but, as you can see, we can incorporate all of that and more into a broad range of events, each tailored to helping you and your family find comfort, meaning and the road to healing.
​

1 Delhi Street at Eramosa Road
Guelph, Ontario, Canada N1E 4J3
519-824-0031
Brombal.ca