Established in 1932 by Elmer F. McIntyre at 100 Woolwich Street, opposite St. George's Anglican Church, our firm moved to its present location at the corner of Delhi Street and Eramosa Road in the early 1940s. As an ambulance service was also part of the business – common for funeral homes at that time – the new location near the Guelph General Hospital was particularly convenient.
Built in the early 1890's by C.W. Kelly, a well-known Guelph music store owner, our distinctive building was originally a private home. Over the years the growth of the business has necessitated the expansion and renovation of the property. Harry W. Wilkie was responsible for many of the early changes.
​
Joining the firm following his wartime service in the Royal Canadian Air Force, Mr. Wilkie, renowned for his attention to detail, became a partner in the business and then sole owner.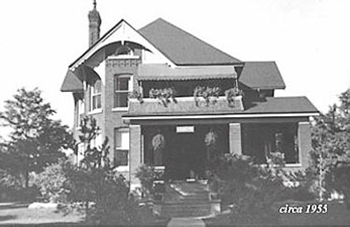 The original Kelly home had already seen the addition of garages and a selection room but in 1958 a need for more space brought about a large addition, planned and coordinated by Harry Wilkie. It was also during his era that the two homes were built on the property.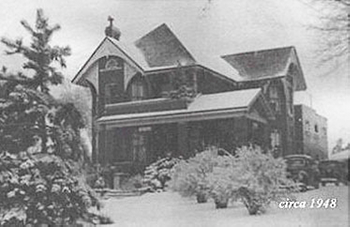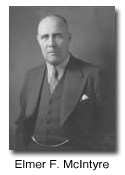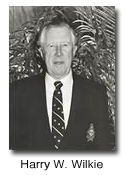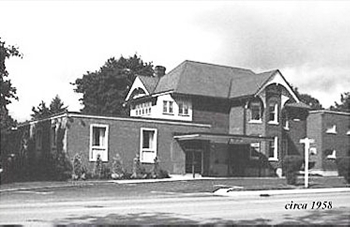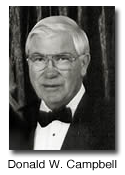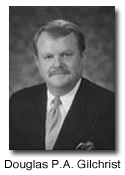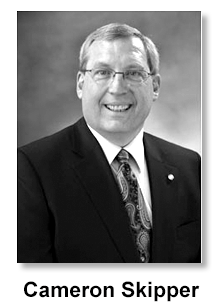 In 1974 Donald W. Campbell succeeded Mr. Wilkie. A respected professional remembered for his caring manner, he moved his family to the Royal City upon purchasing the business. Unfortunately his tenure would be cut short by illness.
A few months before Mr. Campbell fell ill in 1981, Douglas P.A. Gilchrist joined the firm as a funeral director. Named Managing Director in 1981, Doug Gilchrist along with Karen Gilchrist would purchase the business in 1985. Under their guidance the firm would continue to grow and expand its facilities. A large chapel with a private family room was one of the first changes. Additional visitation and lounge space would follow along with an elevator to make the building more accessible. A convenient on-site reception facility and expanded parking are the most recent enhancements.

In 2011 with the owners considering retirement a senior member of the staff once again stepped up to ownership. Cameron (Cam) Skipper, who had joined the company in 1985, took over the reins. Having grown up in a funeral service family - his parents Nancy and Jack Skipper owned the Skipper O'Drowsky Funeral Home on Waterloo Avenue in Guelph – and with his years' experience as a senior funeral director with the firm, Cam Skipper was a natural fit for the role.
In 2023, Cam decided it was his turn to step back and Guelph native Dean Brombal, purchased Cam's interest in the funeral home and became the President & Managing Director of the firm. For the veteran funeral director it was a welcome homecoming having spent much of his career serving families in other southern Ontario communities.
Raised in a family long associated with the fashion business in Guelph, Dean pursued a childhood interest in funeral service into a high school co-op placement with a local funeral home and eventually to Humber College, before becoming a licensed funeral director in 1996.
Dean Brombal is a graduate of Bishop Macdonell High School in Guelph – where he met his wife Lynn (Uliana) – and holds a BA (Economics) from Wilfrid Laurier University. Always active in his community, his contributions were recognized when he was named a Paul Harris Fellow by Rotary International.
In June 2023, Dean chose to

signal his commitment to the business and his community by putting his name on the door, rebranding the firm Brombal Funeral Home & Cremation Care.
​

1 Delhi Street at Eramosa Road
Guelph, Ontario, Canada N1E 4J3
519-824-0031
Brombal.ca